P'Berg's historic Italian restaurant 'born' in Milan but specialized in fish and pasta
Led by the slogan "Good food unites family", for more than 10 years PAPPA E CICCIA has been delighting the palates of those who love to treat themselves with memorable Italian cuisine.
The specialties offered by PAPPA E CICCIA are fish, mussels, vitello tonnato, caponata, lasagne and pasta, but the whole menu deserves attention. And not only because it changes often, from season to season, but also and above all because it is limited to just a few recipes so that everything is fresh and can be prepared with care and attention. Starting from the table settings, through the reflection of the soft lights on the wooden chairs. Yet this restaurant, which since 2007 has characterised the corner of Schwedter Str. and Choriner Str., has not lost its "popular" soul. In the centre of the main room, in non-pandemic times, there is a long wooden table at which you can find a place, sit and spend a lovely evening with strangers. Let's be clear, there are also tables for two and small groups, but this is the atmosphere: a place as sophisticated and elegant as it is youthful and dedicated to a good taste within the reach of the most. After all, the name PAPPA E CICCIA, almost seems to be an approach to life, one in which you are always open to "your neighbour", intended both as a person and hole in the waistband of the pants to make room for the belly that is likely to advance.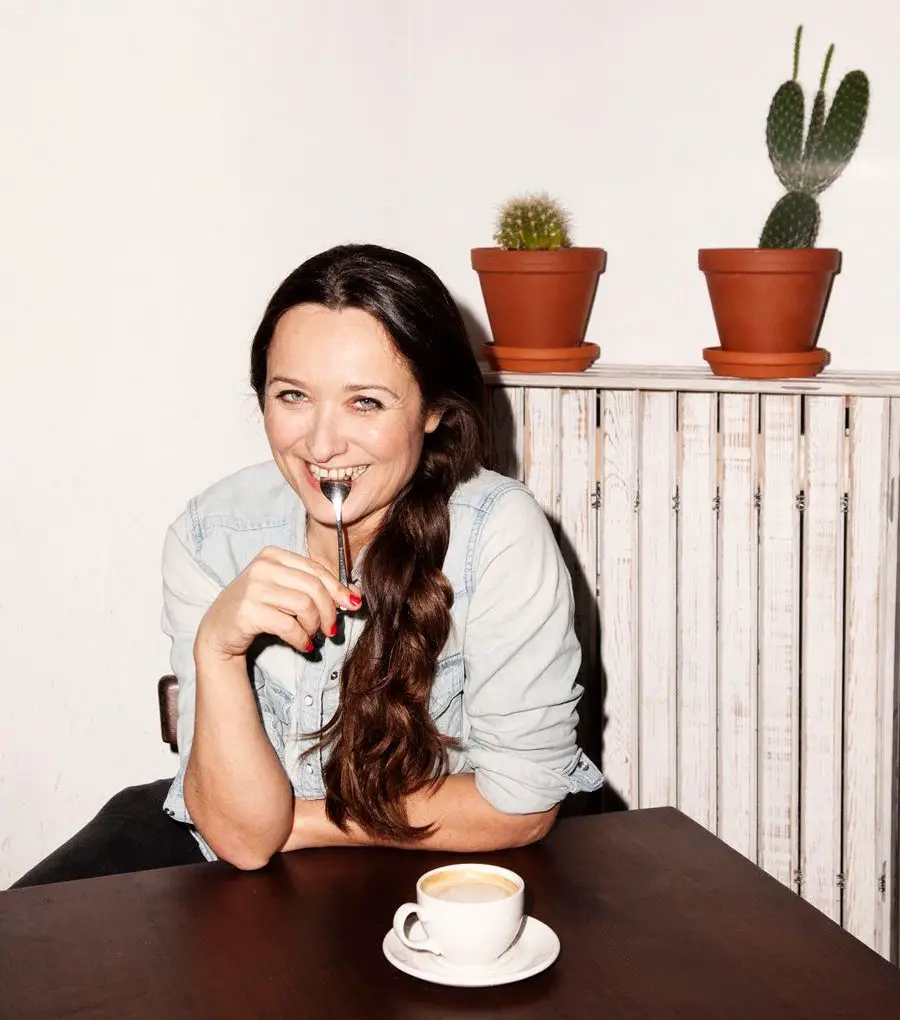 From Milan to Berlin: PAPPA E CICCIA, the history of the restaurant from 2004 to the present day
At the center of this eno-gastronomic project there is Nicole, who, after the art academy in Düsseldorf and a small parenthesis in the newly reunified Berlin, following her love for Italy moved first to Turin and then to Milan. She worked as a fashion photographer, but her desire to help her Milanese housemates, ignited her spark and passion for Italian cuisine. Her housemates once a week, in the courtyard of an old cinema on Via Garigliano, offered a vegetarian menu for ten thousand lire. After briefly managing a restaurant in Tellaro, in La Spezia province, she retuned to Berlin and together with another German partner who was in love with Italy, in 2004 she opened one of the first garrisons of true Italian cuisine in Kreuzberg, a "Feinkost" and snack bar called PAPPA E CICCIA, which lasted three years before moving to its current location. Nicole herself tells us about it in the early afternoon of a Thursday at the beginning of December, while the scent coming from the kitchen, strictly in view, of what we will soon discover to be a pan of pumpkin and guanciale lasagne, pushes our stomach to speak for us.
Visualizza questo post su Instagram
PAPPA E CICCIA, the LASAGNERIA.CLUB
During this lockdown, PAPPA E CICCIA has turned itself into a takeaway "lasagneria". Bianka, the head waitress and manager of the restaurant tells us: "Everyday between three and five different variations are prepared. There is always a vegetarian and a vegan version, and you can buy them ready to eat or reheat them for the next day". A creative solution which, even at lunchtime, when we pass by, attracts enough people to create a minimum queue. Not bad at all for a restaurant that in normal times is full, not only because of the food quality of its food but also because of the good atmosphere. Nicole adds: "I always say that it is the costumers who make the restaurant, both with their taste and their energy. We just give the note, as a diapason. Of course, it has to be in tune, but they do the rest."
Visualizza questo post su Instagram
PAPPA E CICCIA, the menu of the restaurant
The seriousness of PAPPA E CICCIA's offer is underlined by the choice of only chefs with relevant experience behind them (and usually also renowned schools where they have studied) and by the quantity of medium-high range suppliers it turns to, from sea bream to mozzarella, passing through vegetables. "When we opened, we had a preference for Sicilian recipes and fresh pasta, but the more we grew, the more it seemed a shame not to take the best of the other regional cuisine, such as braised beef, or vitello tonnato, which is now completely reversed here: it is the meat that lies on the cream. The long life of PAPPA E CICCIA has allowed us, and still allows us, to experiment and give our own interpretation to each dish. From linguine with squid ink with octopus, cherry tomatoes, and bottarga to cod agnolotti on gazpacho, passing trough tagliolini with white or black truffles, depending on the season. At the base of everything there is simplicity. Here, sea bream is served baked with oil, lemon and a clove of garlic and the side dishes, ranging from turnip greens to puntarelle, are always ordered separately, just like in Italy".
Visualizza questo post su Instagram
PAPPA E CICCIA
Schwedter Str. 18, 10119 Berlin-Prenzlauer Berg
Monday-saturday 18-24
Tel.: 030 61620801
Website
LASAGNERIA.CLUB
For up-to-date schedules, see the Instagram profile page
Tel.: 030 61620801
Website
Cover photo: Pappa e Ciccia